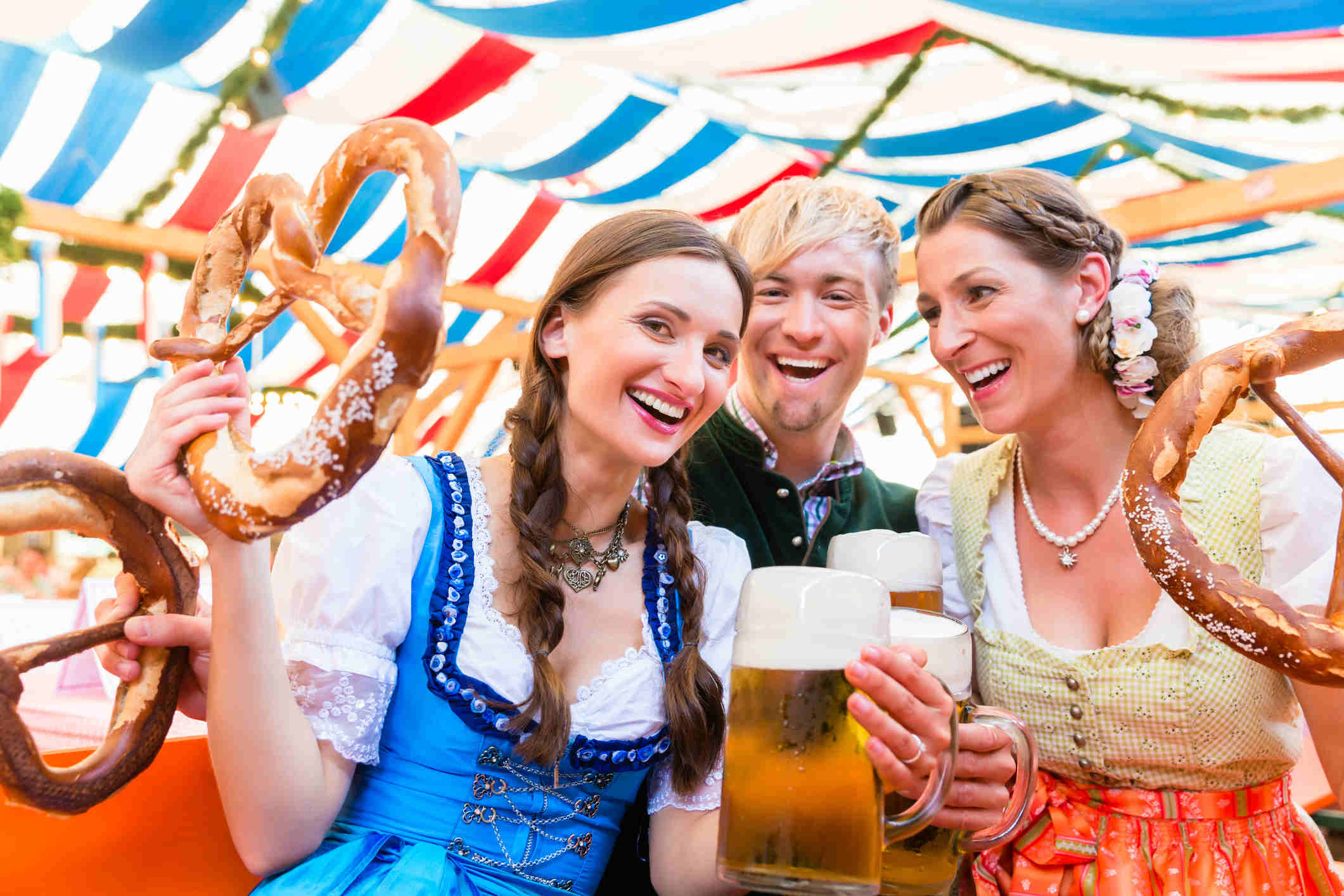 Oktoberfest, museum of mysteries and music festival
NightQuarter Oktoberfest
Put on your lederhosen and start practicing your yodelling. Oktoberfest is coming to NightQuarter. Make it an evening of German food, beer, fun and fröhlich. Braid your hair and dust off your dirndl as the evening kicks off with a German children's dance party. Then it's the turn of the adults, with performances by the Safe Sax Oompah Band. Join the band's version of Chicken Dance, Ein Prosit (a German drinking song) and The Fliegerlied for hilarious dance games. Prizes can be won for best dressed and bring your appetite for a pretzel eating contest and German sausage eating contest.
When: Saturday October 1, from 4 p.m.
Where: NightQuarter, 8 Avenue, Birtinya.
Tickets: $3 via Moshtix.
B.Strong and fearless
The B.Strong and Fearless event aims to help women of all backgrounds feel supported, loved and powerful. Check out local boss-babe booths, workshops, keynote speakers and entertainment, plus a special live music and dance show to wrap up the event with born-and-bred Sunny Coast talent Bella Strong (pictured ). This year, three panels will be presented: Women that Boss (business), Women that Move (sport) and Women that Make (creative industries).
When: Saturday, October 1, from 4 p.m. to 8 p.m.
Where: Venue 114, 114 Athletes' Parade, Bokarina.
Tickets: $38.01 through Eventbrite.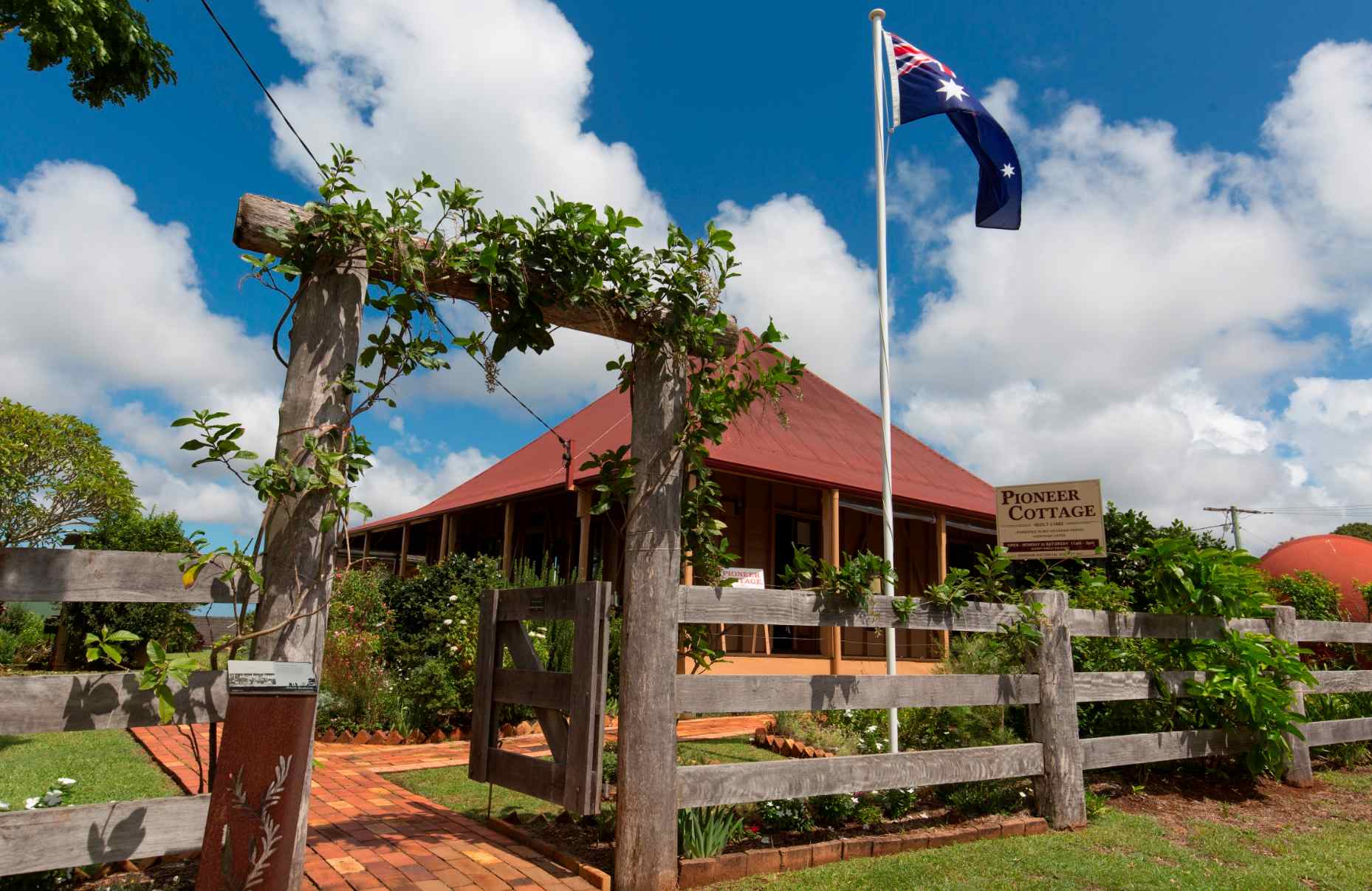 Museum Madness Mystery
September is Mystery Month at Sunshine Coast museums. Collect your free magnifying glass, solve problems and discover heritage. Visit any or all of the participating museums to enter the Museum Mystery Madness raffle (one entry per person, per museum). Each museum offers a different quiz and a new contest entry. In each museum, answer the quiz and add your details before depositing it in the colored box at the reception.
When: Until October 2. Visit Sunshine Coast Heritage for opening hours.
Where: Multiple locations. Visit Sunshine Coast Heritage for locations.
Tickets: Admission free, except for the Nambour Museum and the Buderim Pioneer Cottage, adults $5, children $1.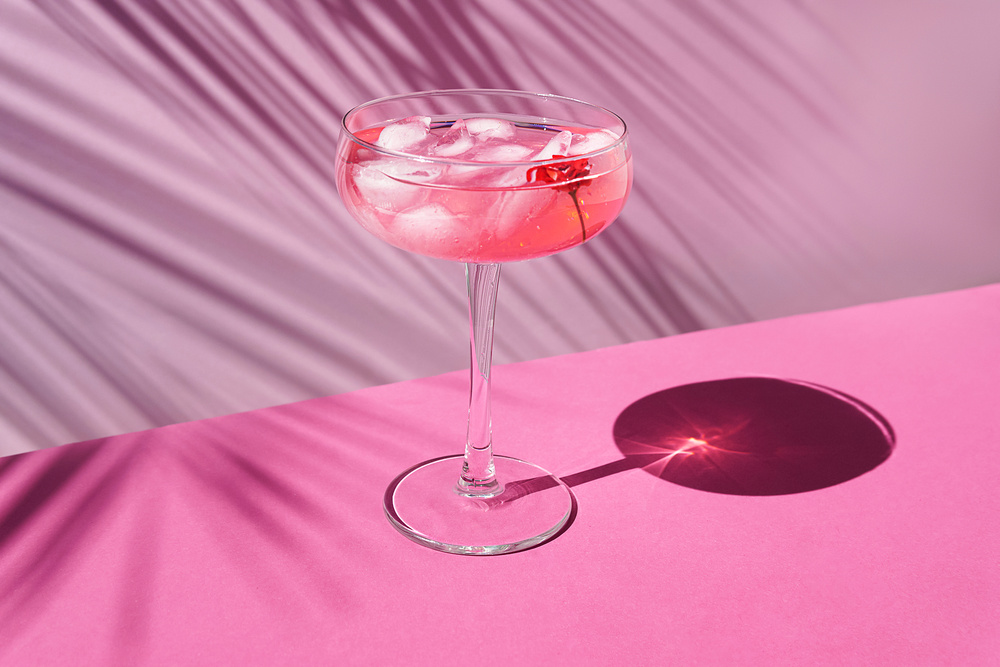 Think Pink Cocktail Party for Charity
Head for cocktails and catch-ups that can change lives at this year's Think Pink Cocktail Party. Get together with the special people in your life and do something fun to support the Cindy Mackenzie Breast Cancer Program. Every dollar raised will make a difference in the lives of local people and their families affected by breast cancer.
When: Friday, September 30, from 5:30 p.m. to 7:30 p.m.
Where: Headland Golf Club, Golf Links Road, Buderim.
Tickets: $75 via Buderim Private Hospital.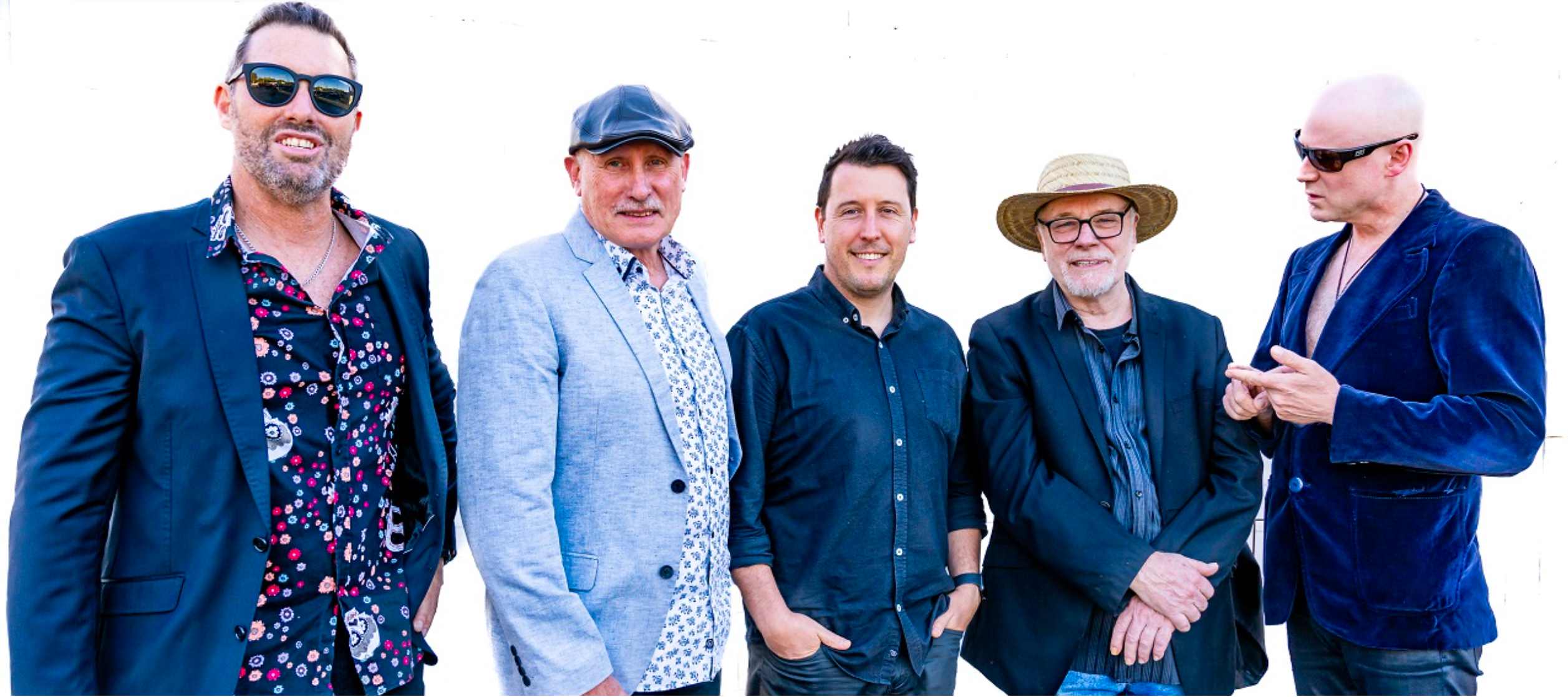 Candlelight Jazz Sessions
Galapagos Duck had humble beginnings in the late 60s and have since become perhaps Australia's best known jazz band. The group continues to work in concert halls and nightclubs, at jazz festivals, in the recording studio, on radio and television. Although the lineup has changed over the years, the band's direction has always remained the same: to create a performance experience that, while jazz-oriented, can be enjoyed and enjoyed by everyone.
When: Friday, September 30, from 5:30 p.m.
Where: Malt Shovel Taphouse, 31-32/8 The Avenue, Birtinya.
Tickets: $35.70 through Sunny Coast Events.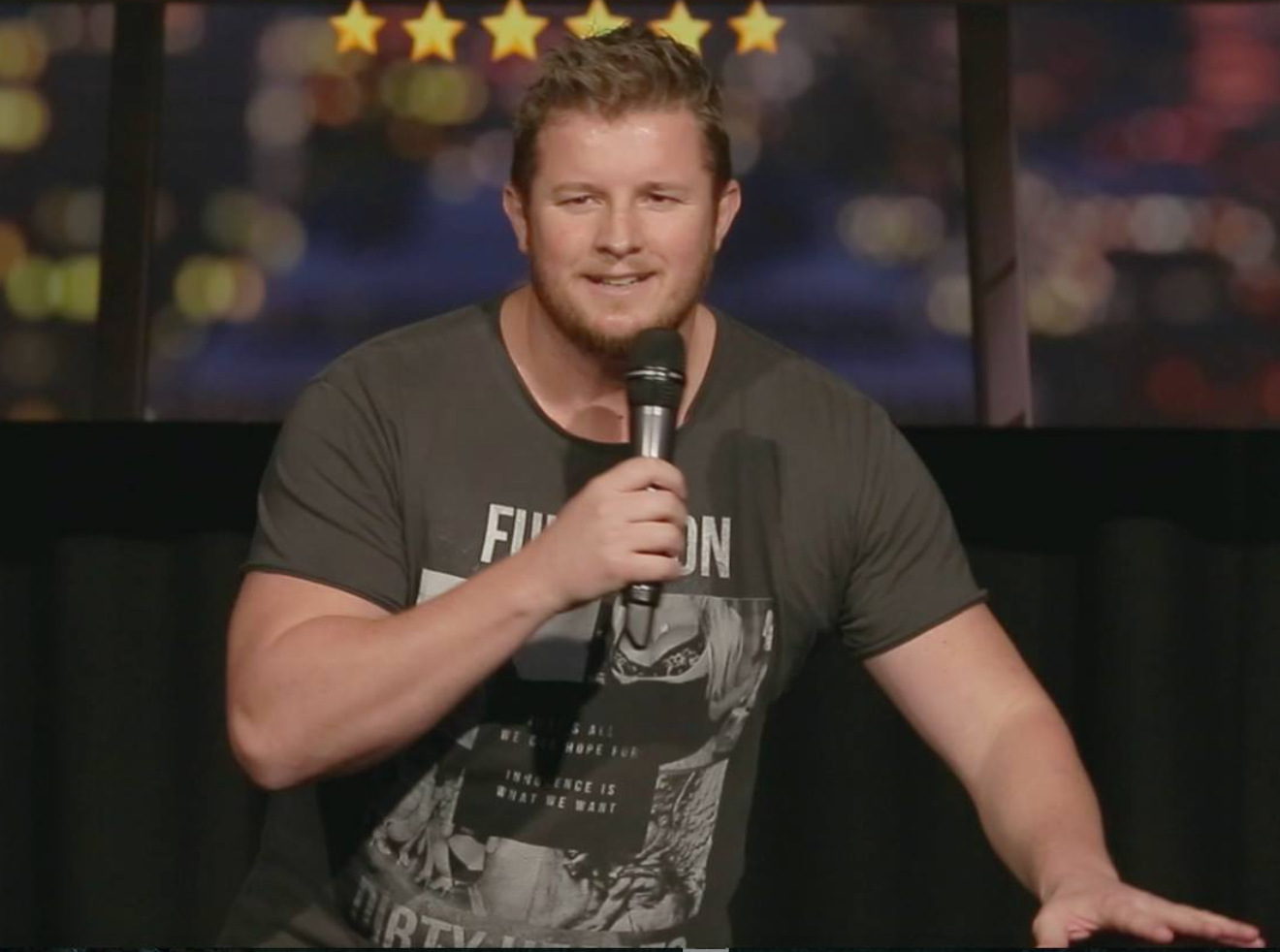 Comedy Kinne Live
After selling out his stand-up show Kinne Live all over Australia and then returning for a number of encore performances, Troy Kinne's popularity grew steadily. Due to this high demand, the comedian is returning to the Sunshine Coast with his show for one last encore performance. Troy Kinne is best known for his own television shows Kinne (Channel 7) and Kinne Tonight (Channel 10). But stand-up fans are more likely to have seen it in one of his many viral videos on Facebook, as well as on YouTube.
When: Friday, September 30, 8 p.m.
Where: The Caloundra Events Centre, 20 Minchinton Street, Caloundra.
Tickets: $42, via The Caloundra Events Center.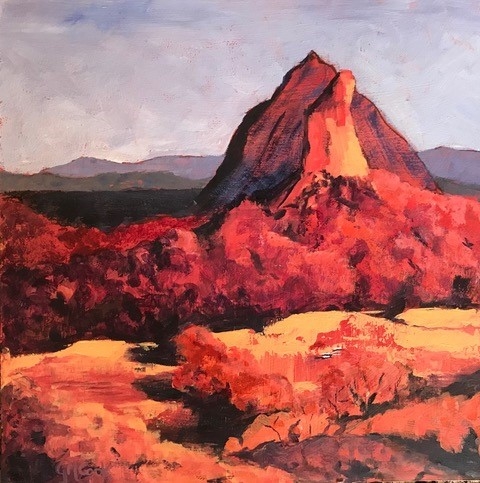 Collective artistic exhibition
Over 200 original works of art are offered for sale, including traditional and current styles and including oils and acrylic watercolors in this exhibition. All are invited to attend the official opening and awards ceremony by Judge Nina Shadforth, curator of the Caloundra Regional Gallery, with music provided by local band The Ukeholics.
When: From Friday September 30 to Sunday October 2, from 9 a.m. to 5 p.m.
Where: 2-4 Park St, Coolum Beach.
Tickets: Free event.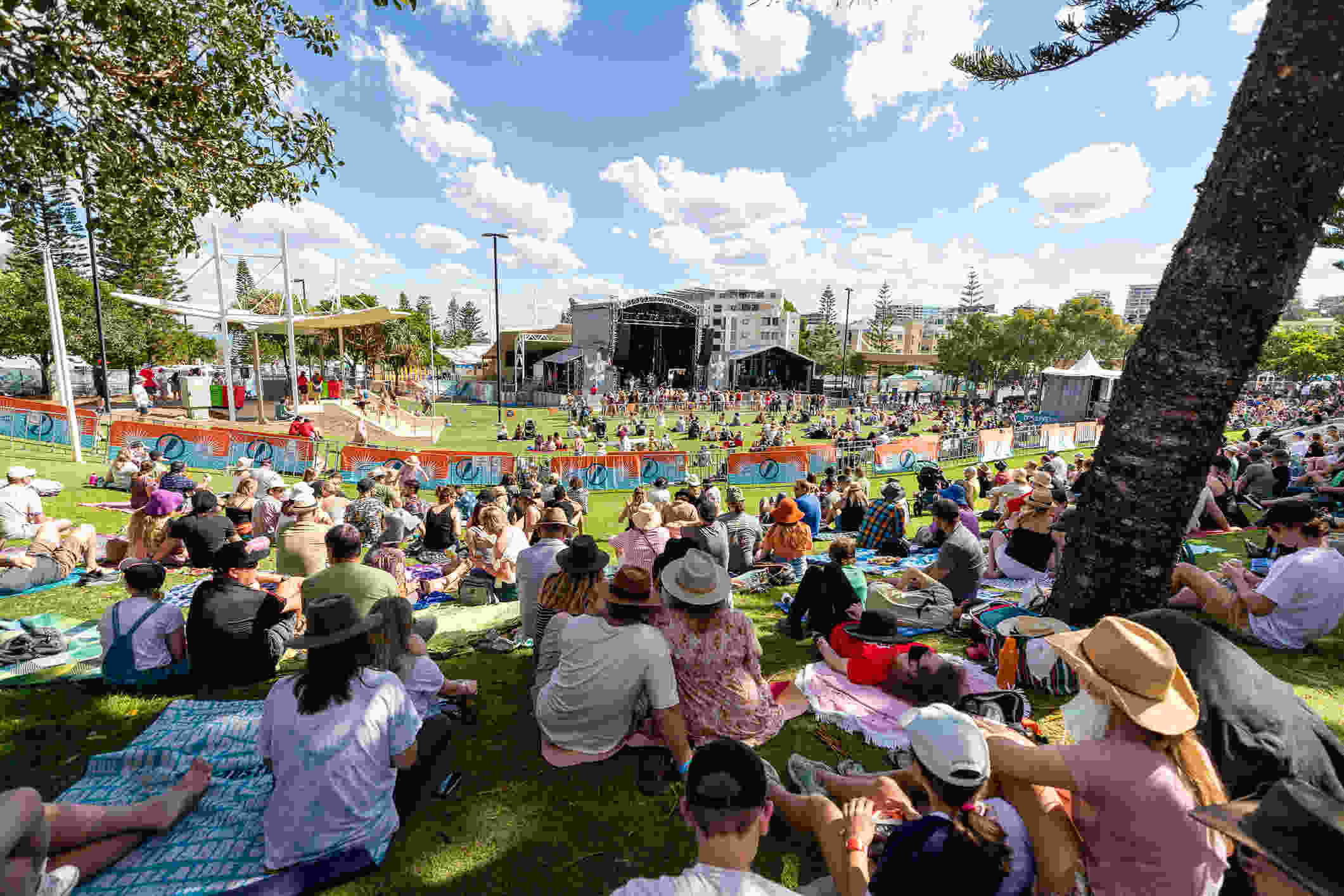 Culture and music in a big festival
Beautiful Kings Beach and surrounding areas will come alive with a diverse range of entertainment featuring the best of the Australian music industry, as well as incredible international artists. The Caloundra Music Festival aims to bring together a wide audience of locals and visitors to enjoy world-class local music, food, arts and culture, while showcasing the natural beauty, talents creativity and the unique character of the coast. This non-profit, family-friendly community event celebrates environmental and cultural achievements, as well as community pride.
When: From Friday September 30 to Sunday October 2.
Where: Kings Beach, Caloundra.
Tickets: From $30 through Caloundra Music Festival.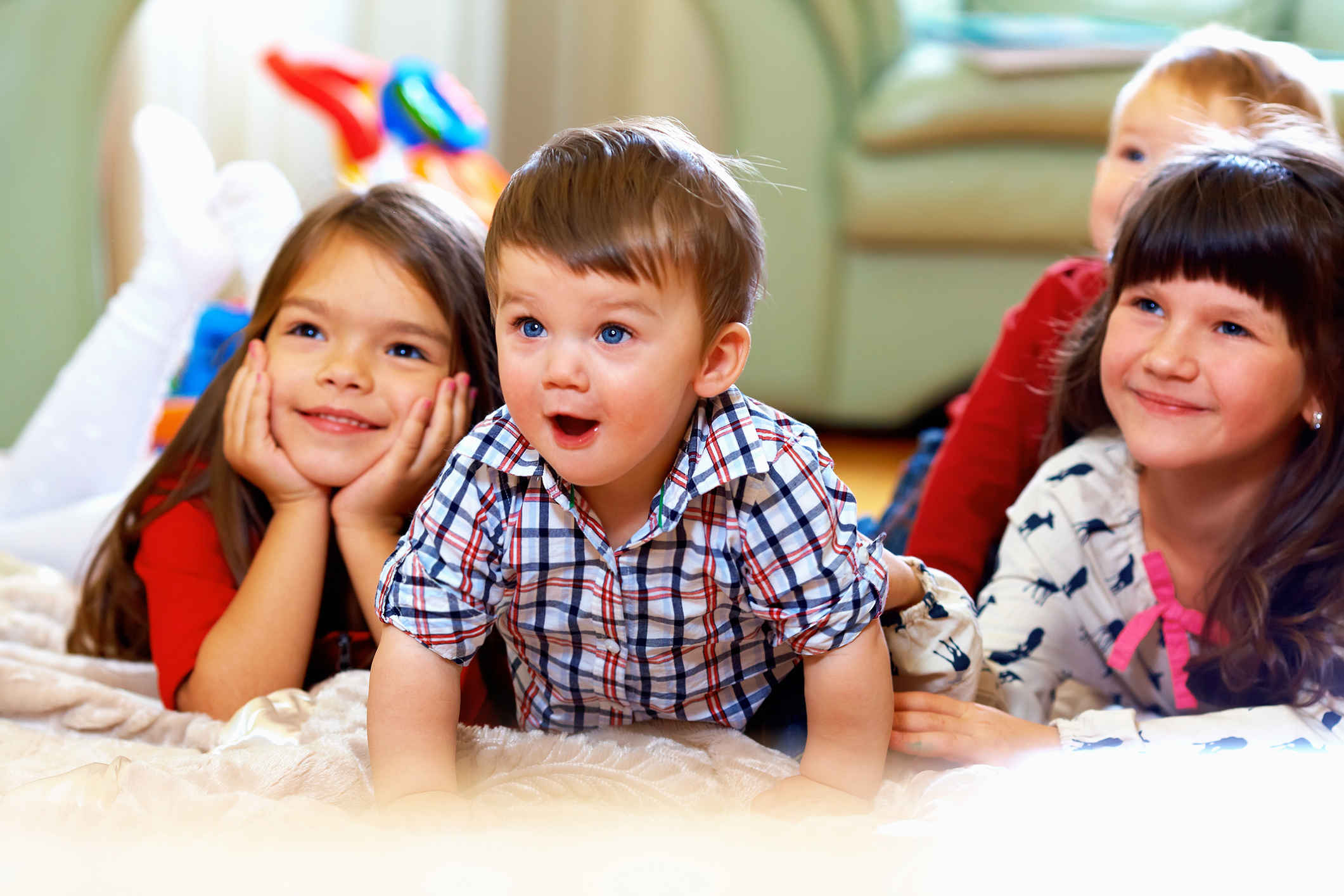 Special storytelling session for grandparents
Join Sunshine Coast Libraries for a special storytelling session for grandparents. There will be games, story time and lots of fun. Be sure to pack a blanket, morning tea and a hat. The event is suitable for children up to 5 years old.
When: Wednesday, October 5, from 9:30 a.m. to 11 a.m.
Where: Brightwater Community Lake Park, Freshwater Street, Brightwater.
Tickets: Free.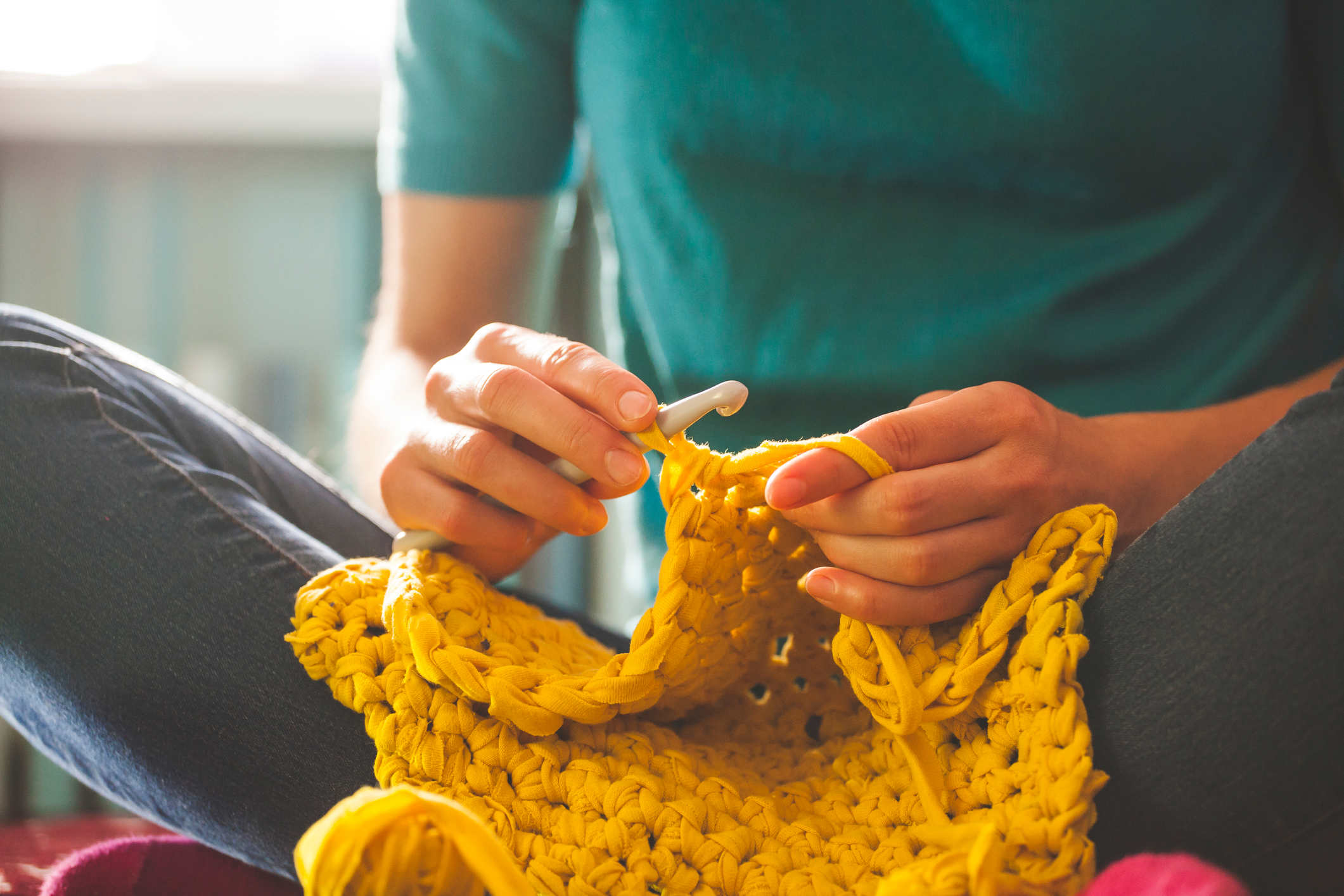 Sessions with Sunshine Coast Libraries
Explore the range of exciting sessions hosted by Sunshine Coast Libraries during Seniors Month in October. Learn the art of crochet with the Country Women's Craft Group and listen to trained naturopath Cassandra Cook explain how to balance hormones and manage hormonal symptoms. Sandra, owner of the Sustainable Health and Wellness Clinic, will share her tips on what to eat for healthy hormones. You can also enjoy a hands-on workshop with aromatherapist Denise Lynds and practice a reflexology hand massage using aromatherapy oils. For Android and iPhone users, sign up for free sessions to get tips on using your camera and other features.
When: Various dates and times. See Sunshine Coast Libraries for more details.
Where: Various libraries. See Sunshine Coast Libraries for more details.
Tickets: Register via Sunshine Coast Libraries.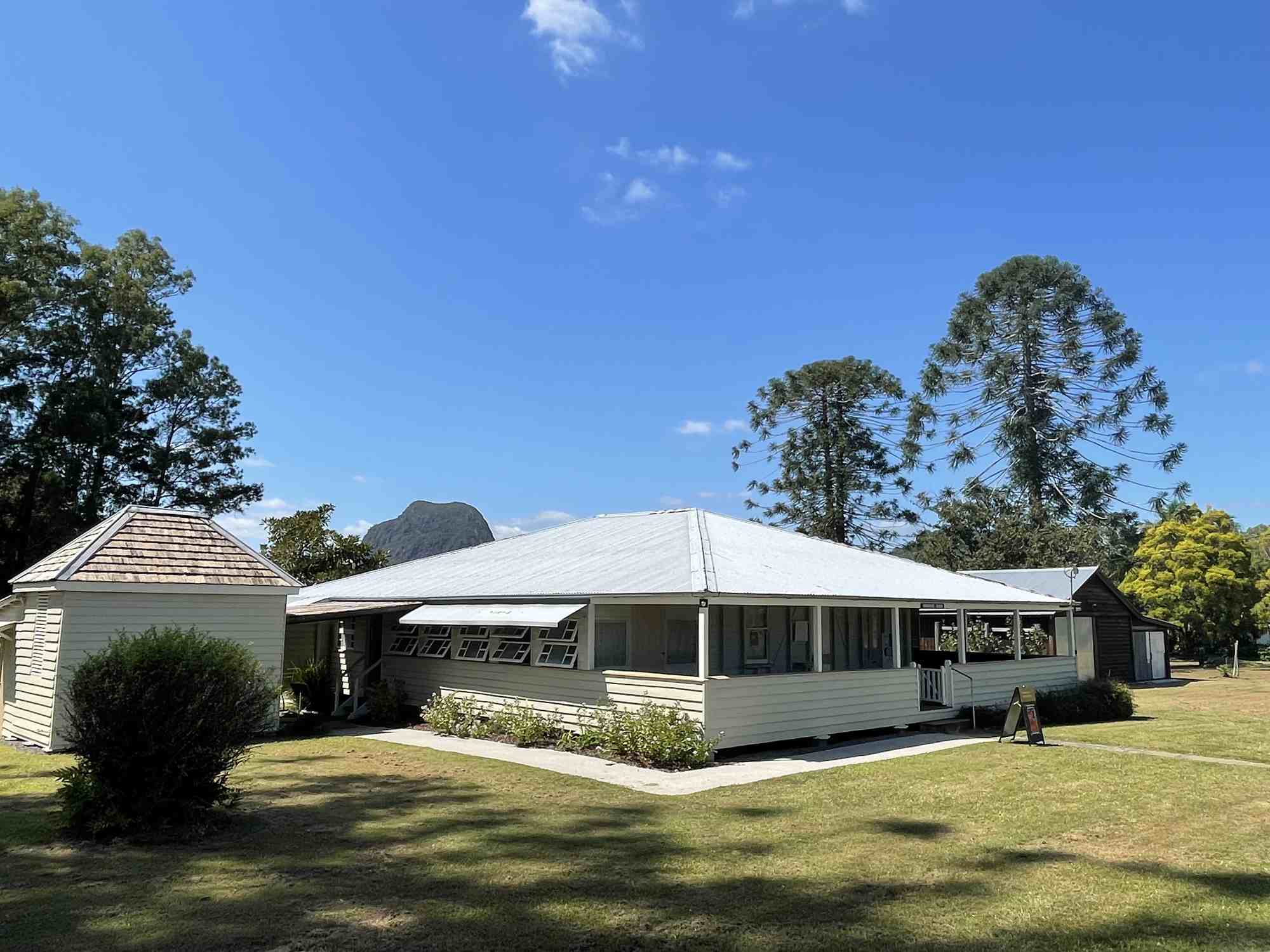 Heritage Conference
Discover local heritage events at Bankfoot House, pictured, and the Landsborough Museum. Delve into South East Queensland's flood history with Dr Margaret Cook.
When: Friday, October 7, from 10 a.m. to 11 a.m.
Where: Bankfoot House, 1998 Old Gympie Road, Glass House Mountains.
Tickets: Free, reservation essential via Sunshine Coast Heritage.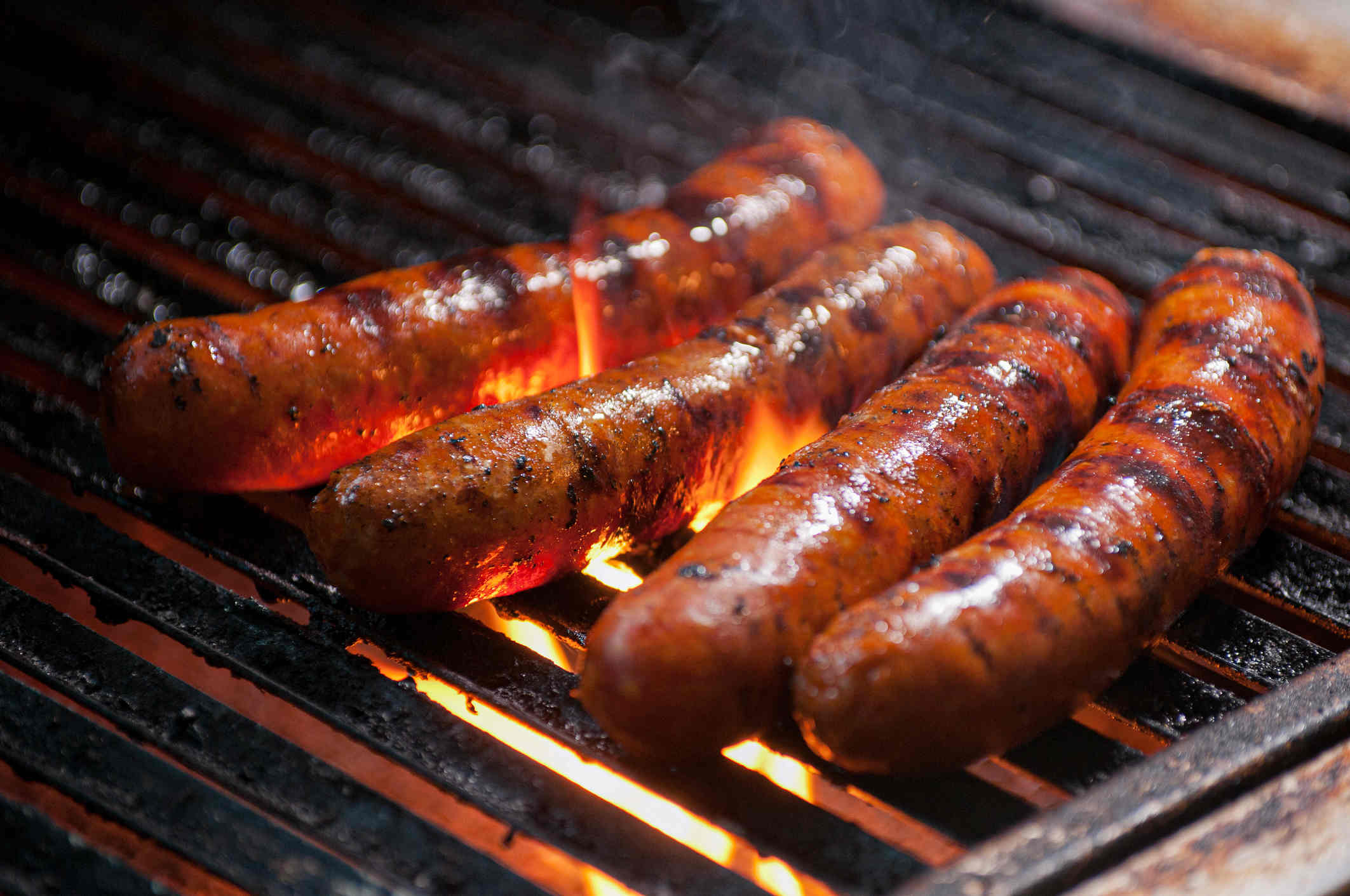 Coolum Ferris Wheel BBQ
The combined Lions clubs from across the Sunshine Coast will join forces to provide free sausages for 75 minutes in celebration of their anniversary. They will also highlight their service to the community. Lions clubs have served with kindness, putting the needs of neighbors, communities and the world first. Since the formation of the first Lions club in Lismore in September, it has grown into Australia's largest service club organization.
Where: Coolum Skyline Ferris Wheel, Lions Park, David Low Way, Coolum Beach.
When: Thursday, September 29, from 1:30 p.m. to 3:30 p.m.
Tickets: Free.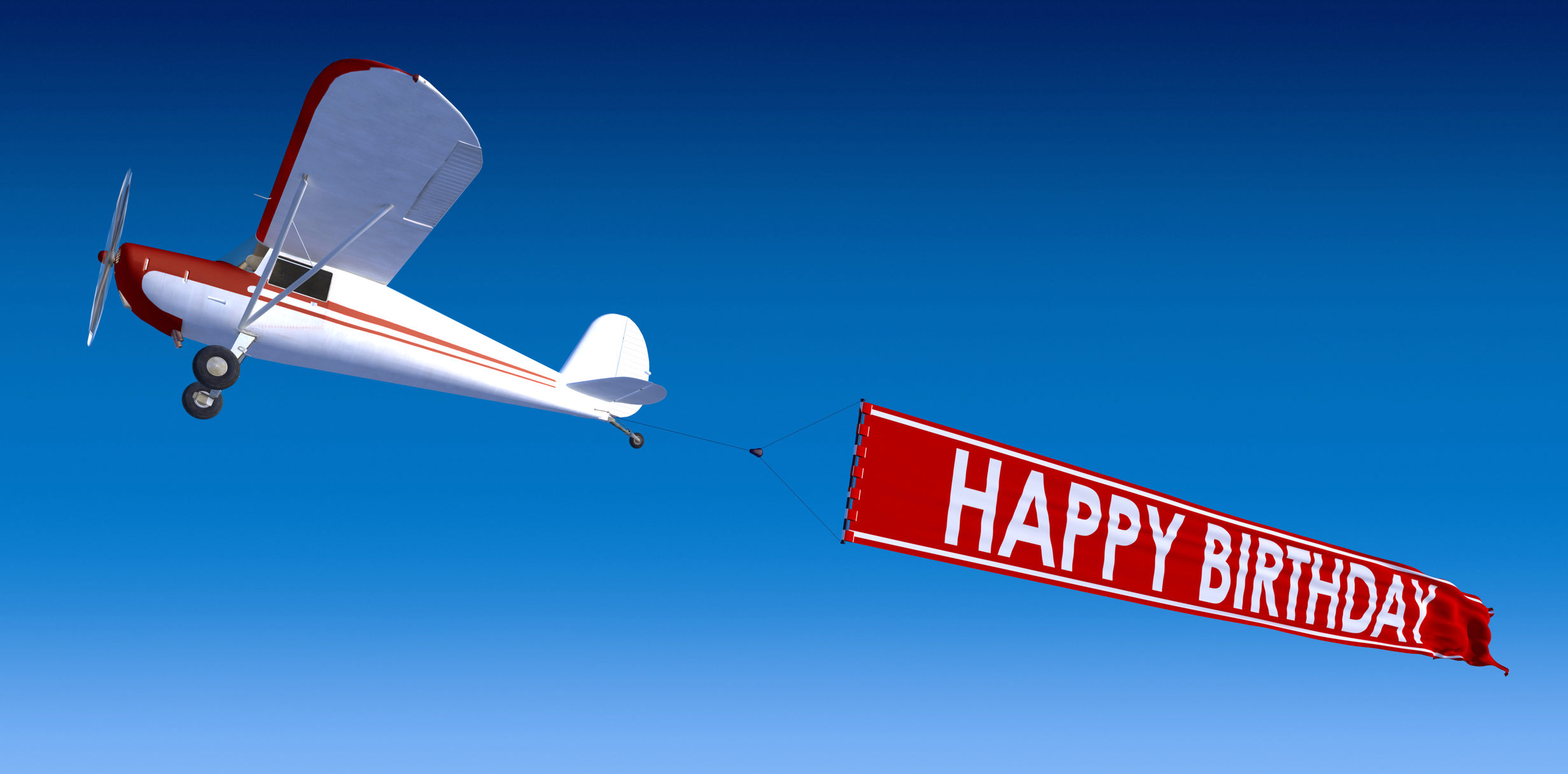 banner in the sky
Lions clubs will display a banner to celebrate their 75th anniversary and for childhood cancer awareness. The banner will be towed from Caboolture Airport, via Bribie, Caloundra, Kawana, Mooloolaba, Fishermans Road Markets, Coolum, Noosa, Nambour and Maleny as two Lions districts come together to promote Lions to the community. Funds will be raised for the Lions Foundation for Childhood Cancer Research.
Where: The great Sunshine Coast (see flyover locations above).
When: Sunday, October 2, 9:30 a.m. to noon, estimated over Mooloolaba at 10:30 a.m.
Tickets: Free to watch.
SUBSCRIBE here now for our FREE news feed, straight to your inbox every day!