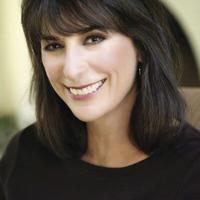 Groups, singers of the Florence Music Festival | Local news
Once again, music fans can warm up their winter with searing bluegrass, heartwarming traditional and new folk, and Americana at the annual Florence Winter Music Festival. The two-day event will take place at the Florence Events Center, 715 Quince St. in Florence and will be broadcast live.
This year's headliner is Grammy Award-winning singer-songwriter Karla Bonoff.
New this year is a live steam option for every show and for the weekend as a whole. The event will not be saved for later viewing.
On-site performances at the Florence Events Center cost $ 98 for the two-day pass, $ 42 for reserved seats for the Friday Bluegrass, $ 31 for the Saturday afternoon Folk / Americana general admission, and $ 49 for the Saturday night headlining show.
Live stream prices are $ 20 each for Friday Night Bluegrass, Saturday Afternoon Folk / Americana, and Saturday Night Headliner Show. A two-day live streaming pass with unlimited access costs $ 55. Links will be sent to each buyer prior to each exhibition.
Friday, Jan. 28 lineup includes Growling Old Men at 7 p.m. and Appalachian Road Show at 8:30 p.m.
Growling Old Men features Ben Winship (mandolin and vocals) and John Lowell (guitar and vocals), both veterans of the acoustic music world of the Northern Rockies, who have performed and recorded together for nearly 25 years. Together, the duo present a tight, yet relaxed, ensemble of original and traditional bluegrass songs, ballads and melodies.
Appalachian Road Show is a visionary acoustic ensemble of award-winning and Grammy-nominated artists who deliver a next-generation rendition of traditional American, bluegrass and folk songs, while delivering innovative original music, all presented with a common thread directly linked to the heart of the Appalachian region. Friday night shows are sponsored by Florence Dental Clinic.
Saturday afternoon, Jan.29, features Pretty Gritty at 1 p.m., Growling Old Men at 2:15 p.m. and Mary Flower at 3:30 p.m.
Pretty Gritty cultivated a timeless, classic sound while also bringing something fresh to the table by pushing roots-American sounds into an alternate and avant-garde space. These two have carved out a reputation as a must-see actor.
Mary Flower's incredible prowess in both fingerpicking and lap-slide guitar is moving and perfect by the meter, a skillful blend of inventive, skillful and mesmerizing. Her supple honey and whiskey voice provides the perfect melodic accompaniment to the story of each song. The Saturday afternoon shows are sponsored by Bodega Wine Parlor.
Saturday night's opening act is festival favorite Kristen Grainger and True North at 7 p.m., headlining Karla Bonoff at 8:30 p.m.
Kristin Grainger and True North's latest release, Ghost Tattoo, was ranked # 2 on Folk Alliance's Best International Albums of 2020, # 12 on Folk Alley's Listeners' Choice 20 Best 20 Albums of 2020, and # 1 on the FAI folk radio charts for both albums and singles. Kristen was nominated, alongside Brandi Carlile and Dolly Parton, one of the women who wrote our 2020 soundtrack by The Bluegrass Situation, and just won the 2020 USA Songwriting Competition (folk), and won or a been a finalist in several other national songwriting competitions. .
Grammy-winning singer and songwriter Karla Bonoff is headlining Saturday. Bonoff has enjoyed critical acclaim, commercial success, enduring popularity, and unwavering respect from his peers. Karla has seen her songs become hits for Bonnie Raitt, Wynonna Judd and Linda Ronstadt. People magazine named Bonoff, a Grammy-winning duo for Ronstadt and Aaron Neville, one of the five most popular wedding songs. Bonoff had his own hit single, "Standing Right Next to Me" from the movie "8 Seconds" and has just released a new Christmas single with Michael McDonald. Saturday night shows are sponsored by the River House Inn and the Old Town Inn.
The festival begins with a free Kristen Grainger and Dan Wetzel audience mini-concert as True North Duo on Friday, Jan. 28 at 4:30 p.m. at the Oregon Pacific Bank main branch, 1355 Highway 101 in Florence.
"We're back," said Kirk Mlinek, president of the Florence Winter Music Festival. "And this year's festival experience will include more workshops, a room for music-related exhibitors, more jam space, and food and drink options that are sure to please."
The festival, presented by Sea Lion Caves, attracts participants from all western states each year, is in its 20th year except for the season interrupted by Covid last year and is produced and directed by a dedicated team of Florence Arts, Culture & Entertainment volunteers.
"We believe the Florence Events Center is the best concert venue on the Oregon Coast because of its exceptional acoustics, state-of-the-art sound and light systems, and stunning 455-seat theater." , added Mlinek. "Our old performers agree."
FACE has made COVID-19 security a top priority of the festival and as such attendance and participation in all Winter Music Festival activities will require full proof of vaccination or a negative COVID test result within 48 hours following the first entry into the festival venue. No on-site test will be available. All national or local mask requirements and other protocols will apply.