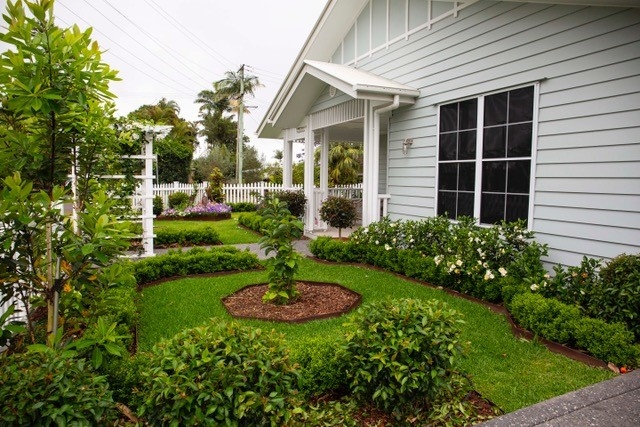 Glamorous gardens on display at the annual festival
Some of the best gardens on the Sunshine Coast will be showcased to the public at a special annual event.
They will be displayed as part of the Open Gardens program of the Buderim Garden Festival, which will also include flower shows, exhibitions and sculptures, from October 21 to 23.
Buderim Garden Club president John Lyon said gardeners in the area were busy preparing to showcase their gardens and flowers.
"Although the wet weather of the past few months has created additional challenges, the gardens look fabulous as the weather warms up and are sure to inspire all who visit," he said.
"The Open Gardens comprises six very different but all beautiful gardens which showcase a range of different types of gardening, from a garden less than two years old to those developed over decades including native gardens, gardens and spacious parks, tropical gardens and more. "
Mr Lyon said the festival would also include the annual Spring Flower Show and a photography exhibition, as well as markets, a garden sculpture exhibition and a flower show.
The Buderim Garden Club is considered one of the best garden clubs in the country. He received the Eleanor McLeod Award from Garden Clubs Australia, for outstanding service by an affiliated club to its local community.
The festival is sponsored by the Buderim Bendigo Bank and the Manawee Garden Centre.
Festival Highlights
Twilight Plant Market: Outside on the green at Buderim War Memorial Hall (corner of Main and Church Streets, Buderim), Friday, October 21, 3-7 p.m.
Spring Flower Show and Photographic Exhibit: Inside Buderim War Memorial Hall, Friday, October 21, 4-7 p.m., Saturday, October 22, 8 a.m.-4 p.m., Sunday, October 23, 8 a.m.-2 p.m.
Open Gardens: Exclusive access to six different but beautiful gardens across Buderim, Saturday October 22 from 8am to 4pm and Sunday October 23 from 8am to 3pm.
Plant Market: outside on the green at Buderim War Memorial Hall on Saturday October 22 from 8 a.m. to 4 p.m. and Sunday October 23 from 8 a.m. to 2 p.m.
Exhibition of garden sculptures: at the Buderim Craft Cottage – from Saturday October 15 to Sunday October 23, from 10 a.m. to 4 p.m.
Flower Show: at St Marks Anglican Church on Saturday October 22 from 8 a.m. to 4 p.m. and Sunday October 23 from 8 a.m. to 2 p.m.
Tickets: $20 for a weekend ticket with access to the Open Gardens and the Flower Show, or for the Flower Show $3, $5 for a family of two or more, with school children and students free. Tickets via Buderim Garden Club or from Old Post Office, Manawee Garden Centre, Buderim Newsagency or Buderim Bendigo Bank.
SUBSCRIBE here now for our FREE news feed, straight to your inbox every day!