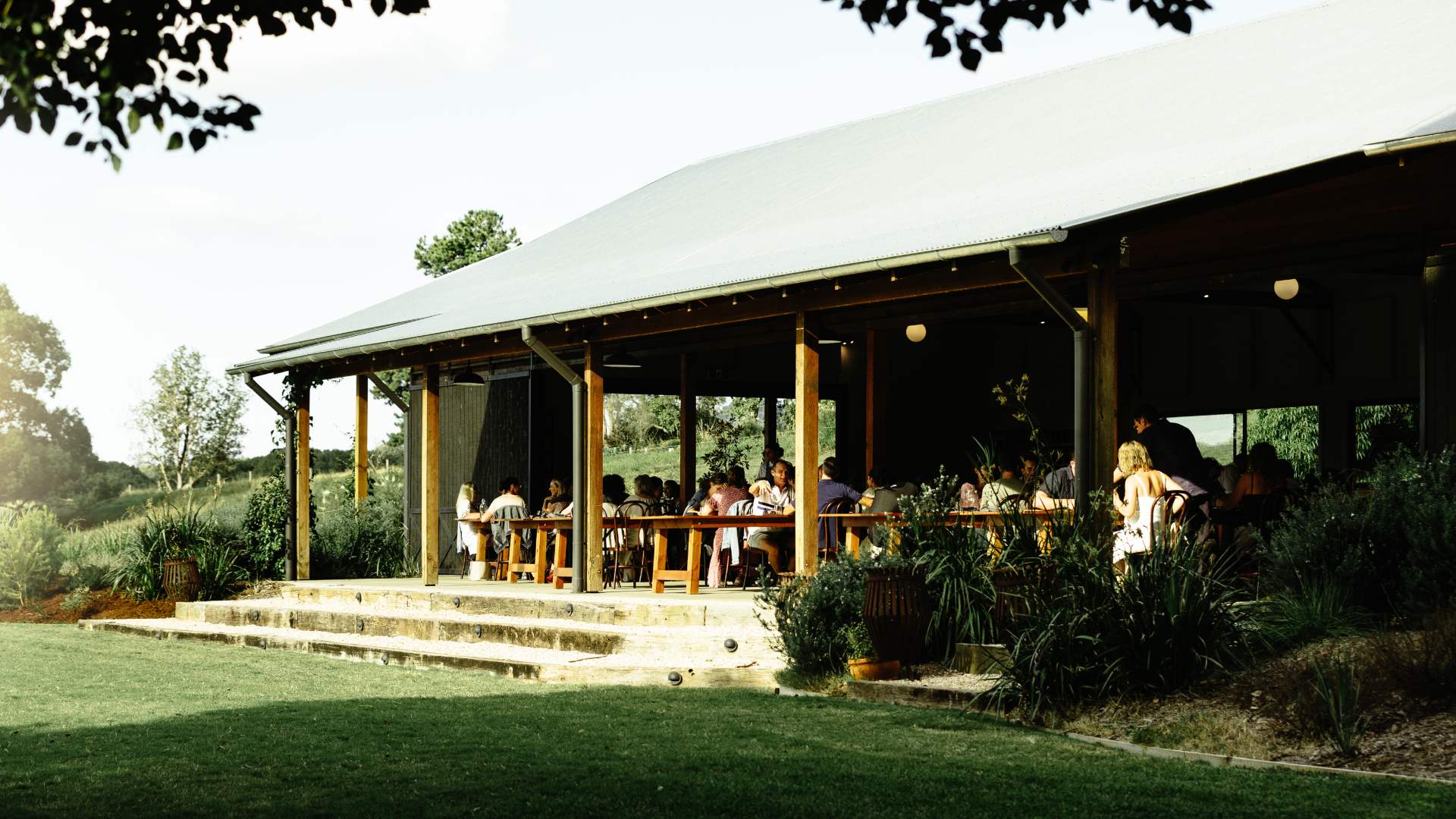 CP Picks: These are the highlights of the North Coast Flavor Festival according to our writers
in partnership with

Getting out of town for a weekend is one of our favorite pastimes. Whether it's a beach getaway, a backcountry getaway, or a jaunt through the vineyards, we'll accommodate it, provided there are great things to do. eat and drink, of course.
This autumn, parts of the New South Wales region will host incredible gastronomic events as part of the North Coast Flavor Festival — a perfect excuse for a weekend getaway if you ask us. To help you decide exactly where to head to savor the flavors of the festival, we've scoured the schedule to bring you our top picks. From long, sumptuous lunches to decadent dinners and more, here are our weekend-worthy festival favorites this fall.


Bites and Infusions — Suz Tucker
Mullumbimby is the underrated and somewhat unknown gem of the Rivers North (which makes me wonder if I should even mention it). But growing popularity is inevitable because there's so much going for it, including genuine originality in its food and drinking scene.
Example: the Wandana Brewerywho, according to his website, is the "only brewery in the world that plays non-stop music on every beer it makes the entire time it's in the tank". Apparently it's because of the way yeast cells respond to sound vibrations. I don't know if the Wandana brewers are dragging me with this, but I do know their beers are damn good. At Bites and infusions event, Wandana offers a range of small-batch beers, accompanied by dishes from various local producers in the region, selected by Table under a tree – from cheeses to aged charcuterie – and you'll be guided through each bite by the winning hosts.


CELEBRATION OF BEEF FROM NOSE TO TAIL AT FRIDA'S FIELD
—Nik Addams
Growing up, the best family get-togethers were those that involved a whole animal being slowly roasted on a charcoal spit. I have been fortunate enough to experience this ritual in my hometown of Melbourne on special occasions, as well as when visiting relatives in Greece and Cyprus. No part of the animal was wasted – it was all there to be enjoyed, and we took advantage of it. And while I don't even know there's a Greek equivalent to the term "nose to tail," it's an experience I find hard to deny in any form.
That's why I'm so excited about Nose to Tail Beef Celebration at Frida's Field, a long, five-course, nose-to-tail lunch of angus-wagyu beef carefully prepared by award-winning chef Ally Waddell. Dishes will be accompanied by entrees and sides featuring seasonal fresh produce from the farm and other local producers, and complemented by local bevs. And with the green expanses of farmhouse and Byron Bay's hinterland as a backdrop, al fresco lunches don't get dreamier than this.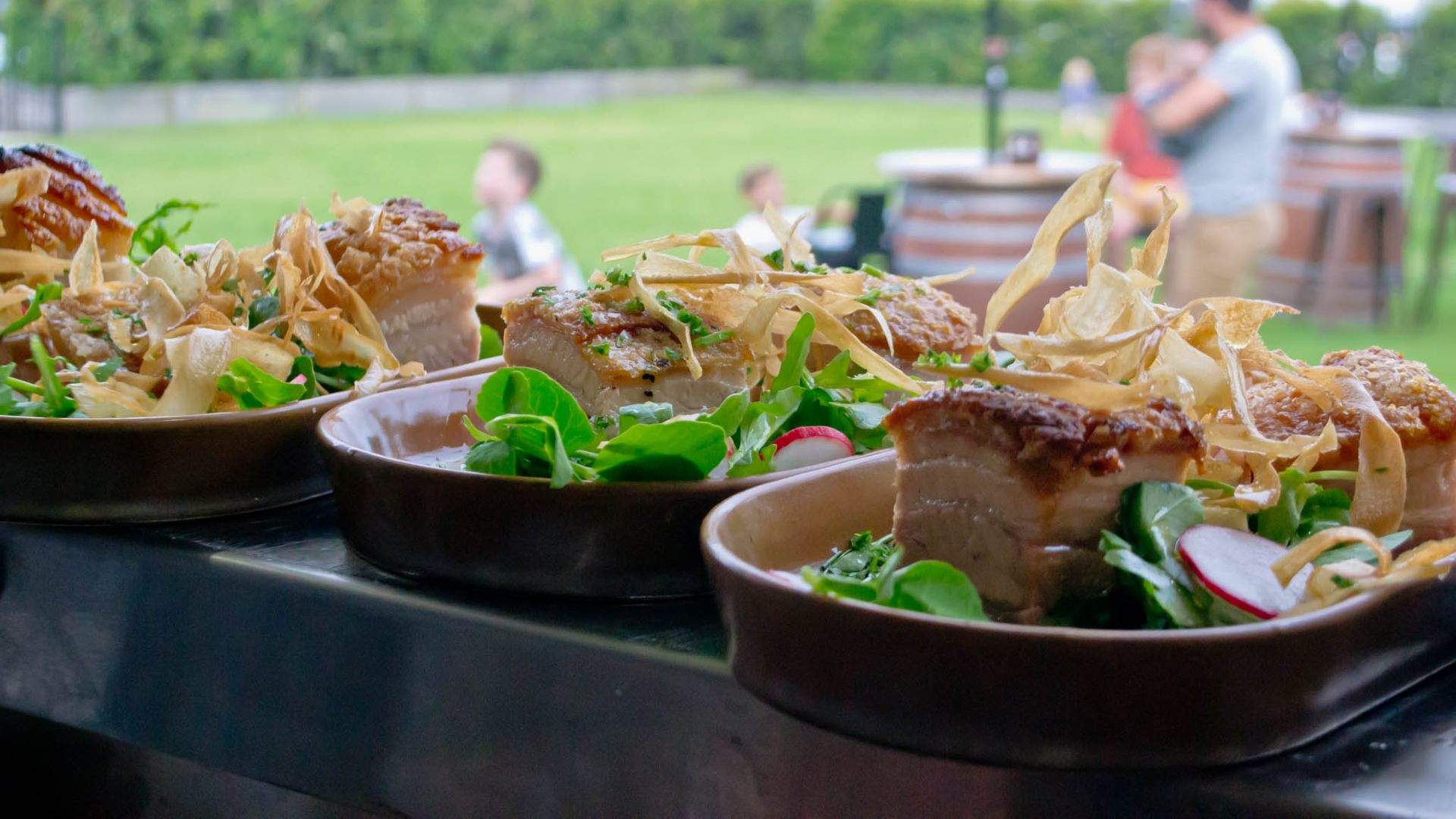 SANCTUS BREWING CO LONG LUNCH
— Melanie Colwell
If the hustle and bustle of city life becomes all-consuming, the often overlooked but utterly idyllic region of Clarence Valley might be just the antidote. The area is home to charming hamlets, picturesque beaches and plenty of hiking trails so you can truly feel like you've escaped the rat race. And that feeling will only be amplified when you witness the Sanctus Brewing Co Long Luncheon.
For three hours on Sunday, March 27, Townsend Brewery is hosting a decadent five-course feast — and each dish will be prepared over the fire in the outdoor kitchen of the place with fresh local products. Not only will you enjoy what this little pocket of northern New South Wales has to offer, but you can also do it while sipping Sanctus' range of craft beers and artisanal spirits.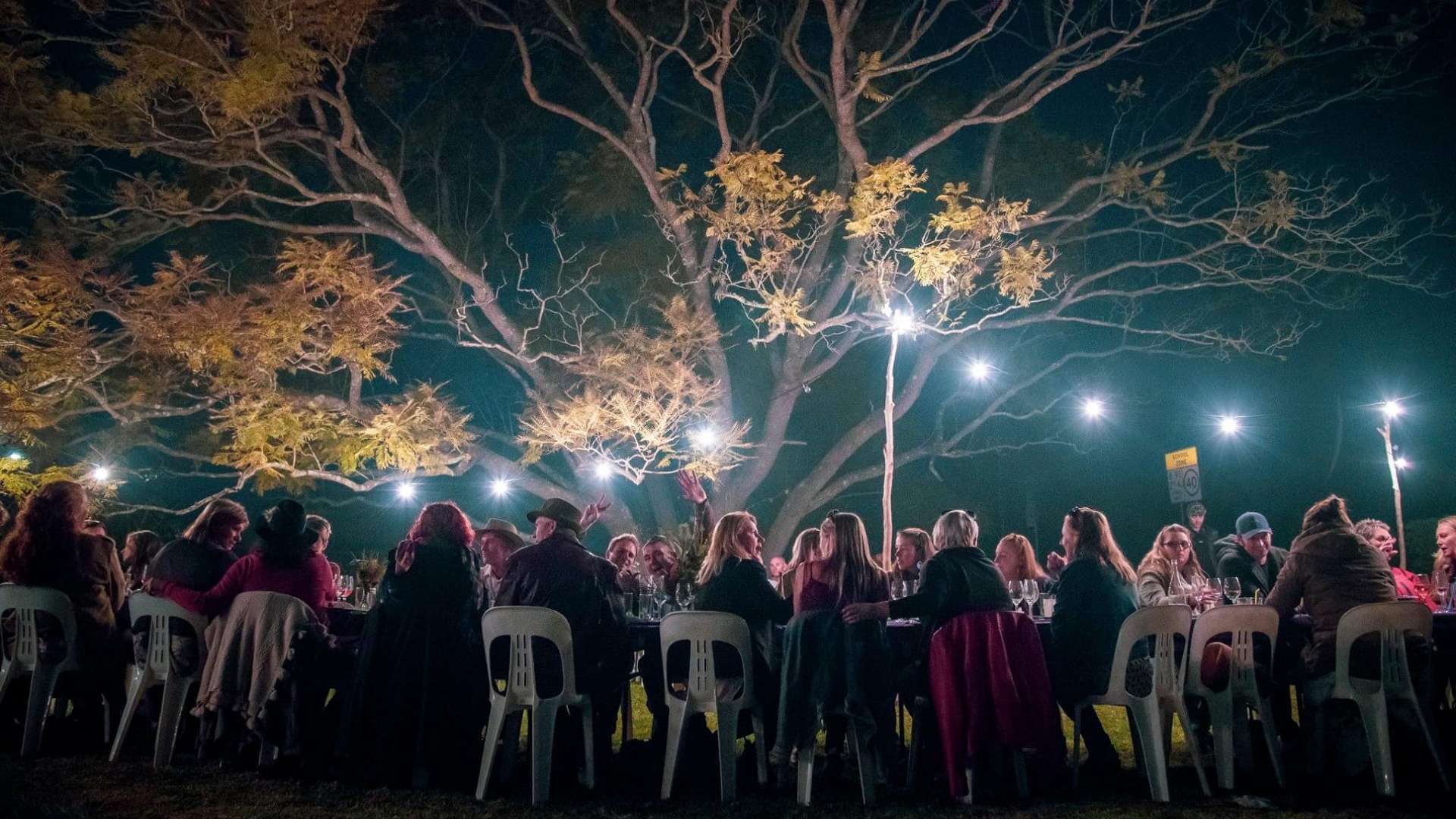 LONG TABLE DINING ON THE BARRINGTON COAST
—Courtney Ammenhauser
If there's one thing that sells me a dining experience that has nothing to do with the food or drink I'm about to consume, it's location. And, if the location is outdoors, under the stars, and near a body of water, consider me sold. At Barrington Coast Long Table Dinner that's exactly what you'll get.
First Nations Chef Clayton Donovan will lead this unique experience, hosting an incredible dinner locally produced by champions in the Barrington Coast region. Donovan said the menu will tell a story of the region — "the place where the leaves touch the waters from the mountains to the sea" — and you can expect the meal to tell a story and local ingredients to be incorporated throughout.

Ready to plan a weekend full of amazing food and drink? For more information on the North Coast Festival of Flavor and to plan your trip, visit the website.
Posted on February 16, 2022 by
Concrete playground