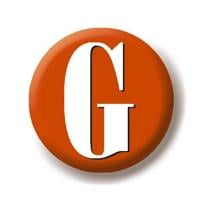 Cheryle Finley: Annual festival offers fantastic food | Lifestyles
Here we are in the middle of the week of the maple leaf in Carthage. A popular time for family and class reunions, it's also a time to enjoy the Maple Leaf City.
Royalty has been chosen and rules over the festivities. Babies, toddlers and youngsters had their competitions. Although some events have already kicked off the celebration, there is still plenty of fun to come in the coming days.
Night of Praise, Three Minutes of Fame Lip Sync, YMCA 5K race, food truck Friday, night cruise, rodeo, carnival, car and tractor shows, swap meet and music in the plaza are just some of the remaining scheduled events .
The Saturday parade is always a huge draw. Retired Carthage Fire Chief Roger Williams will lead the parade as this year's Grand Marshal. Another big draw is the music festival, celebrated as the original Maple Leaf event.
We cannot forget the food that will be available. You can enjoy the kids in the plaza and the Can Do Senior Center bake sale. The Fire Department pancake feed is making a long-awaited return. Visit the beautiful Place de Carthage after the parade and the many food vendors are sure to have something for everyone.
New this year is the bar crawl. This isn't your usual pub crawl. Think salad bar, cafe and BBQ. For $12 you get coupons worth $25, some good until the end of the month, some good until the end of the year. The Chamber of Commerce office can provide you with what you need to participate.
Hopefully the weather is cooperating and visitors and residents can enjoy the remaining Maple Leaf events. This week once a year is great for making memories.
Maple Leaf is sharing Cindy Harding's taco soup recipe. She shared it with me years ago and it's still a family favorite. Make it the night before, then reheat it in your slow cooker while you watch the parade. Choose Ro-Tel Original, Mild or Hot depending on your spicy preference.
The recipe for the rolls is adapted from "The Dinner Doctor" and provides easy and tasty treats for watching the parade. Good maple leaf and good meal.
taco soup
1 pound ground beef
1 can diced tomatoes
1 can of Ro-Tel tomatoes
1 can corn kernels
1 package taco seasoning
2 1/2 cups of water
2 cans of pinto beans
Brown ground beef; drain and stir in taco seasoning. Combine remaining ingredients with beef in large saucepan. Let simmer for 30 minutes.
Sweet cinnamon buns
1 package of chilled croissants
2 1/2 tbsp, room temperature
1/4 cup brown sugar, lightly packed
1/2 tablespoon of sugar
1/2 teaspoon ground cinnamon
1/3 cup icing sugar
1 tablespoon of milk
Split the log in two at the middle perforation. Unroll each of the two rolls and press the perforations together.
Combine butter, sugars and cinnamon in a small bowl. Using a rubber spatula, spread half of the butter mixture over each rectangle. Starting at long end, roll each rectangle into a jelly roll; pinch long ends to seal.
Using a serrated knife, cut each roll into 12 half-inch slices. Arrange the rolls, cut side down, in a sprayed 9-inch round pan so they are almost touching.
Bake at 375 degrees until golden brown, 15 to 20 minutes. Cool on a wire rack for 10 minutes.
Combine the remaining ingredients to make a smooth frosting. Spread or drizzle over baked buns. Makes 24 rolls.
Cheryle Finley is a food columnist for The Joplin Globe. Address correspondence to Cheryle Finley, c/o The Joplin Globe, PO Box 7, Joplin, MO 64802.