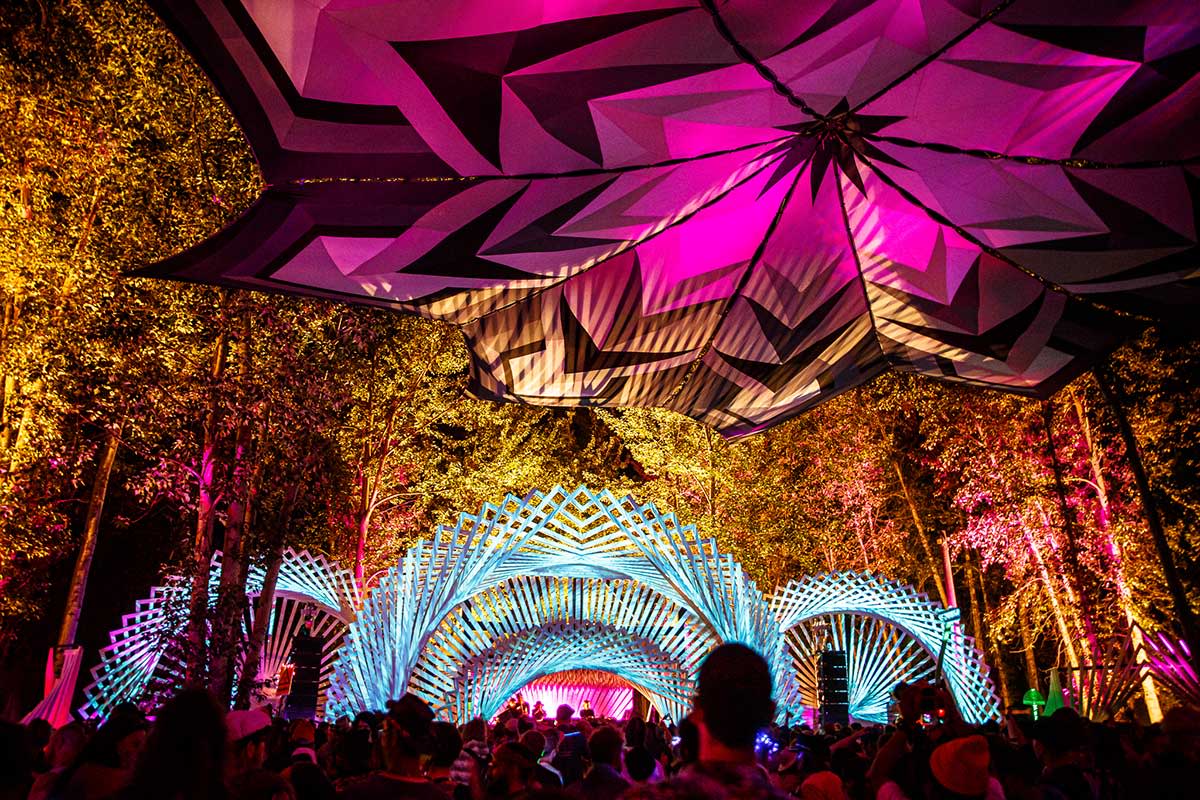 Bass Coast's Beloved Festival Returns Summer 2022 – EDM.com
Tickets for the 2022 edition of Canada's beloved boutique music festival Bass Coast are on sale now.
Coming off a two-year hiatus, the electronic music and arts festival is set to return for its 12th edition July 8-11 in Merritt, British Columbia, on the shared traditional territories of the Nłeʔkepmx and Syilx nations.
After being postponed twice due to the onset of the global COVID-19 pandemic, organizers were preparing for a 2022 return. However, just days before tickets went on sale, the host city of Merritt was ravaged by floods. Out of respect for everyone involved, Bass Coast organizers have chosen to focus their efforts on helping those in need.
In response to the devastating floods, the Bass Coast community came together to raise $21,100 for the Merritt Rotary Disaster Relief Fund and six local Indigenous groups.
The boutique festival has called the quaint community of Merritt home since 2013. And, in less than 24 hours, the fundraising goal of $15,000 was surpassed.
"The Bass Coast community has come together to raise funds to support the festival's host city," Bass Coast co-founder Liz Thomson said in a press release. "The generosity of the community was amazing."
Now is the time to look ahead and resume plans for Bass Coast's return. Tickets for the 12th edition of the festival are on sale now, with 80% sold out. For more information on tickets and prices, browse here.
Watch the 11th Annual Bass Coast recap video below for a preview of what to expect.
The 2022 edition of the artist-owned and produced event will feature 150 artists from around the world – in four immersive stage environments – and over 50 interactive art installations as well as a wide range of thought-provoking workshops.
"The past two years have had a lot of ups and downs," says co-founder Andrea Graham. "Each challenge presented new opportunities to think creatively and collaboratively. We are excited to return in 2022 and connect more with the Merritt community.
FOLLOW THE BASS COAST FESTIVAL:
Website: basscoast.ca
Facebook: facebook.com/BassCoastFestival
Twitter: twitter.com/basscoastfest
Instagram: instagram.com/basscoastfest