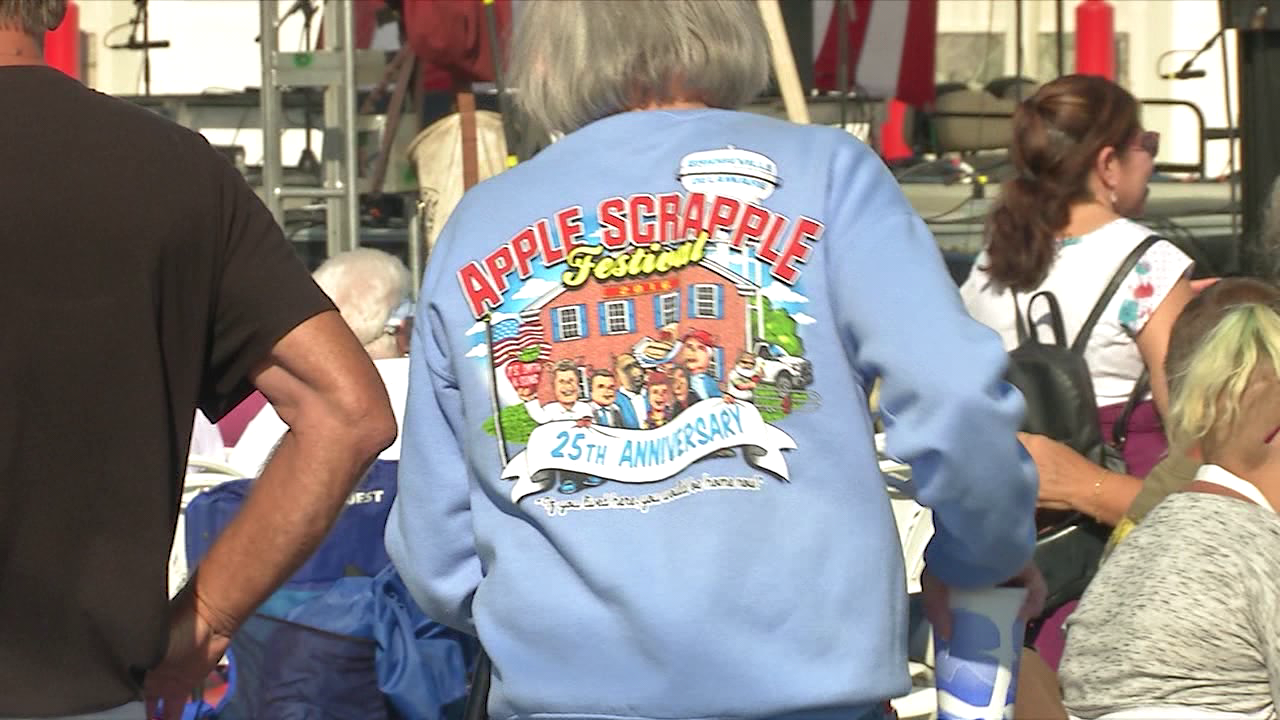 Apple Scrapple organizers prepare to bring back annual festival
BRIDGEVILLE, Del. – The annual Apple Scrapple Festival returns and organizers are gearing up for two days of fun, food and community.
Apple Scrapple organizers tell us the festival brings the city to life in the fall, and it's been two years since they've been able to gather for the event.
The layout of the festival has not changed, but they have given the food court ample space to practice social distancing. We're also told the Red School Craft Fair is still going on, but vendors won't be in the halls to allow for social distancing.
There will always be bus rides, free parking, the little miss apple scrapple contest, music, games, rides and lots of scrapple.
Karen Johnson, executive chair of the Apple Scrapple Festival, tells 47 ABC they missed the event and what it brings to the community. "But what he really does is make everyone in Western Sussex love what our community stands for and for us he celebrates our farming businesses." She adds, "So we hope everyone will come together, work together and feel comfortable during our festival."
Johnson also tells us they're following CDC guidelines, so you must wear a mask if you're on a bus, and when you can't socially distance, wearing a mask is recommended.
The calendar of events and information will be on their website.