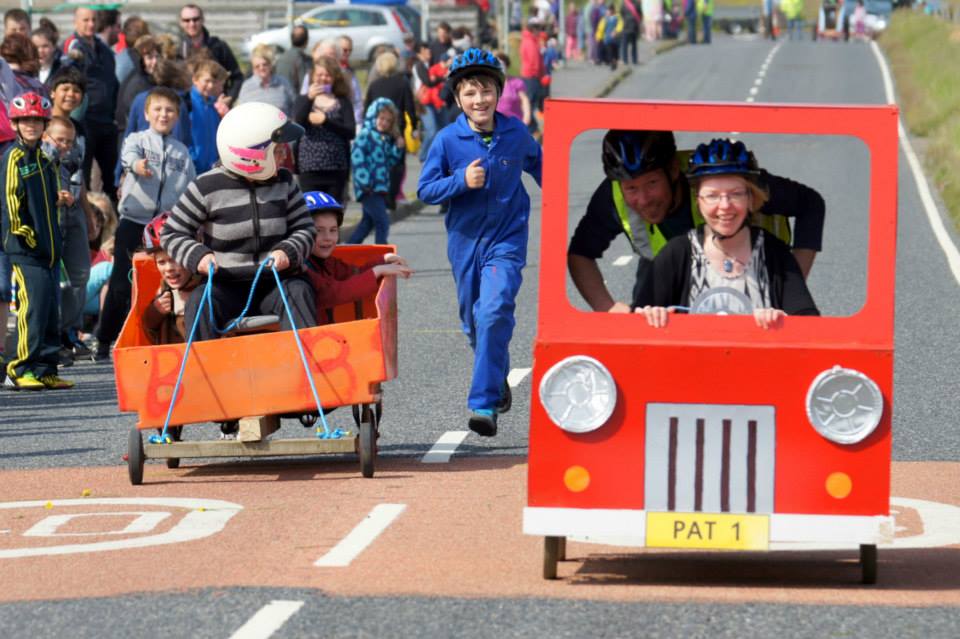 Annual Unst festival set to return after two cancellations
UNSTFEST is the latest community event to signal plans to return this year as Covid restrictions ease.
The event will take place across the island from July 11-17.
More details about the events will be released in due course.
The last Unstfest, which features a program of family events, was held in 2019 before the pandemic hit.
Unstfest chair Karis Burns said this should be a big boost for the North Island.
"I'm really excited to see the return of Unstfest and can't wait to have new events on the program and see tourists and Shetlanders making the trip to Unst for the summer," he said. she declared.
"I know a lot of families from Shetland come in their motorhomes just for Unstfest.
"It's also for all ages, so there's a huge call for everyone to participate."
It comes after The Cunningsburgh Show announced its return in August after similarly canceling twice.
Meanwhile, at the end of next month, the Shetland Folk Festival will finally have the chance to celebrate its 40th anniversary – although some changes are in place.
Become a supporter of Shetland News
Shetland News asks its many readers to consider starting to pay for their dose of the latest local news delivered directly to their PC, tablet or mobile phone.
Journalism has a price and because that price is not being paid in today's rapidly changing world of media, most publishers – national and local – are struggling financially despite very healthy audience figures.
Most online publishers have started charging for access to their websites, others have gone a different route. Shetland News currently has more than 540 supporters all of which make small voluntary financial contributions. All funds are used to cover our costs and to further improve the service.
Your contribution will ensure Shetland News can: –
Bring you the headlines as they happen;
Stay editorially independent;
Giving a voice to the community;
Increase site traffic further;
Research and post more in-depth news, including more Shetland Lives features.
If you enjoy what we do and value unbiased local journalism, then become a supporter of Shetland News by making either a one-time payment or a monthly subscription.
Support us from just £3 a month – signing up only takes a minute. Thank you.
Support Shetland News
Already support? Login to hide this message.