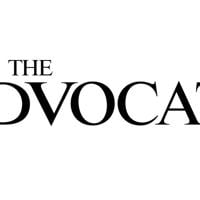 Acting Upon Faith Productions Receives Achievement Award at Annual Festival | Livingston/Tangipahoa
Students representing Acting Upon Faith Productions at Hammond won a Freddie G Award for Outstanding Ensemble Work at the 2022 Junior Theater Festival Atlanta.
The festival is a weekend dedicated to celebrating student-led musical theater programs and took place January 14-16 online and in person in Atlanta.
Acting Upon Faith Productions students Dominic Muguira and Lauren Van Mullen were honored as All-Stars at the festival.
At the festival, each group performed 15 minutes of a Broadway Junior musical for the judges.
Acting Upon Faith Productions presented "Xanadu JR." producer and librettist Daniel Stoddart ("Dot and the Kangaroo: An Aussie Musical Adventure") and Theater Macon Artistic Director Richard Frazier.
Stoddart said: "Acting Upon Faith presented a fun and larger than life version of 'Xanadu JR'. They had a great understanding and mastered the style of comedy this show needs from its cast and crew. creative. It was such a pleasure to be in the room and experience the energy of this young cast. This group of young people were not only wonderful performers, but they were humble and eager to listen and learn feedback that we offered to them."
"The style is the hardest thing about 'Xanadu JR.' and they pulled it off. The cast was committed and fully committed to the story they shared! Their love for each other and what they do was so evident. The community of directors and parents paired with the talent of these kids was so evident by the passion in their performance," Frazier said.
Acting Upon Faith Productions is the junior theater group in competition under The New Octavians at Hammond.